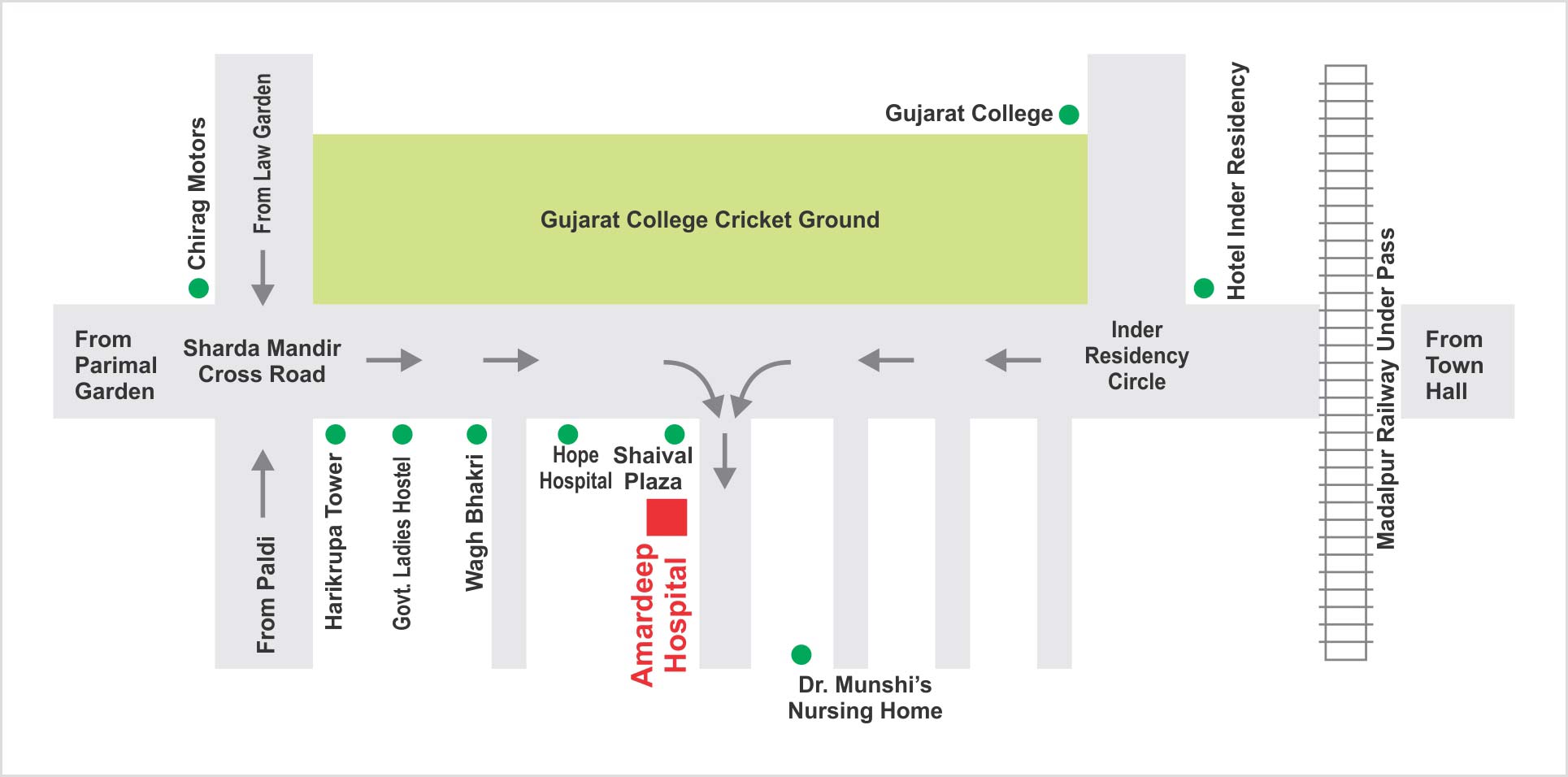 65, Pritamnagar Society, Near Government Ladies Hostel, Near Gujarat College, Ellisbridge, Ahmedabad – 380006.
Phone:
079-26442478, 26564054, +91 70486 80888
E-mail:
amardeephospital@gmail.com
Website:
www.amardeepchildrenhospital.com
Consulting Time:
Morning 11.00 to 1.00
Evening 6.00 to 7.30
Amardeep Hospital is located in the heart of the city of Ahmedabad. It is easily accessible by air, train and bus routes.
Airport is around 7 km away from Amardeep Hospital.
Railway station is around 6 km away from here.
Bus station : The hospital is about 5 km from the main bus station of Ahmedabad.
For private buses coming from across Gujarat and neighboring states, a convenient stop to drop down would be Paldi bus stand where many of the buses halt prior to heading for the main bus station.