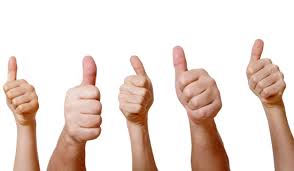 Respected Dr. Amar Shah and Dr. Anirudh Shah,
At an outset we take this opportunity to be grateful to you and your entire staff including the cleaning staff to be very kind, helpful and cooperative to us. Especially, to our daughter, who was admitted for the third time in your hospital in a span of five years. Despite there being a change in the nursing staff during our visit in this month and before four years, both the times, all the members have been smilingly treating my daughter and helping her to get cured at the earliest. Even the Doctors and nurses in the night duty have happily supported us, which is sincerely worth appreciating.
At this juncture, we would also like to appreciate the cleanliness maintained in your hospital at all the floors and in all the individual rooms.. Further, we also found the play area, despite being in open at the ground floor and all the soft toys hanged there, very neat and clean, which is really difficult to maintain.
It is a general philosophy that we as a parent remain more careful about the health and hygiene of our kids and so to avoid any major complication, we opted thrice to get our child admitted at your hospital at the first stage of illness so that she doesn't have to suffer more. A smiling face and a caring hand cures faster, definitely proves in your hospital.
We heartily thank you once again for all the kindness shown by you and your staff to us.
Ashish Shah
Company Secretary
Ellisbridge,
Ahmedabad- 380 006
ashish@ravics.com