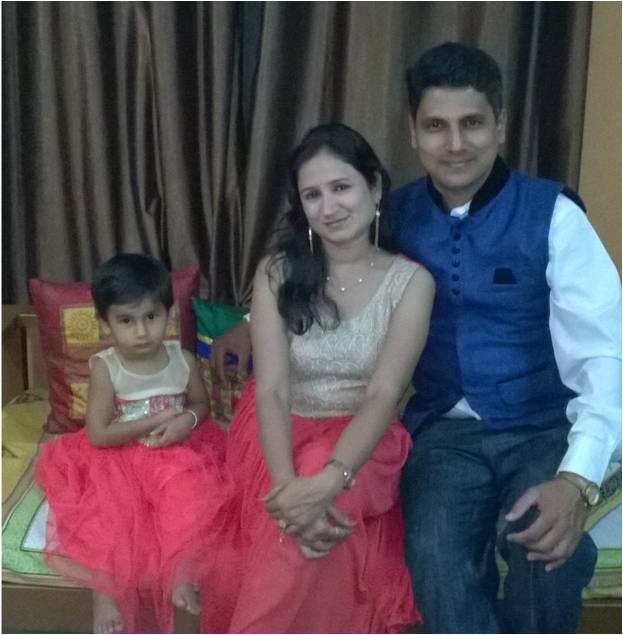 When I came to Amardeep Children's hospital, I was tensed up as to what will happen especially hoping that the diagnosis of my 2.5 years old daughter's ailment should be accurate. We felt that she was having a fistula tract (abnormal communication) due to which she may have an infection in her urine, kidney etc. Our doctors in Vadodara did all the tests/sonography . However, we were not satisfied as my daughter kept on complaining about pain during urinating. On our insistence, they referred us to Dr Anirudh Shah at Amardeep Children Hospital, Ahmedabad.
We went to Amardeep Children's hospital the next day. We met Dr. Anirudh and he listened to us patiently and said that it is necessary to conduct endoscopy/cystoscopy to have correct diagnosis. It was conducted and it came out that she was having infact having a bad infection in her urine which was the cause of the entire problem. Tests were conducted to find out the effect of the infection on Kidney etc.
With God's grace, all the tests were negative. My daughter is taking medicines to treat her urine infection. I hope everything would be fine soon.
We thank Dr Anirudh Shah and Dr Amar Shah for there correct diagnosis and treatment. The hospital was very clean and the staff was cordial. We felt good and felt we were at the right place. The doctors/nurses on duty in the ICU and rooms were taking good care of the patients and guiding parents patiently which is very necessary.
I would like to tell Dr Anirudh and Dr Amar that they are into a very noble profession and are doing great service to the society. Even God would be very happy with them for saving lives of little kids/making them fit & fine.
Good wishes and happy new year to the entire Amardeep Hospital family.
Regards/सादर
Bhavik Shastri/भाविक शास्त्री
Asst. General Manager /सहायक महा प्रबंधक
Project Appraisal Department/प्रोजेक्ट अप्प्रइसाल डिपार्टमेंट
IDBI Tower-Mumbai/आईडीबीआई टावर-मुंबई
022-66552755/०२२-६६५५२७५५
bhavik.shastri@idbi.co.in