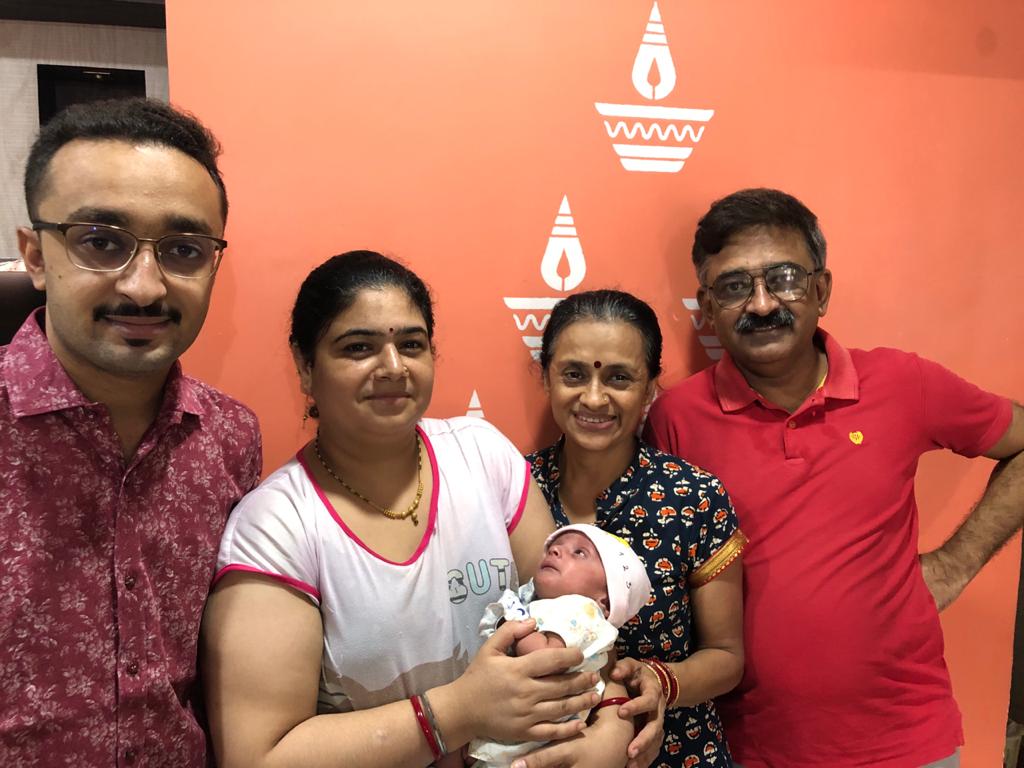 Dear Dr Amar shah and Dr Anirudh Shah
We would like to express our gratitude for the treatment of my son at your hospital on 15/6/2021
Before coming to Amardeep Hospital my son (Shivin, Age-2.5 Months) suffered for 1.5 months due to urine infections. He had a problem of posterior urethral valve which can lead to major complications if not treated initially. He had already gone through a surgery for PUV Fulguration with another doctor.
After 15 days of his surgery he had his first episode of urine infection and treated with antibiotics. He had been having same problem in every fifteen days since last 1.5 months. The problem was not diagnosed despite visiting 2 doctors and we were completely confused about the problem.
We were completely broken and shattered till I came to know about your hospital. Based on the ultrasound report Dr. Amar Shah exactly diagnosed the problem. Such an experienced doctor. For precise diagnosis Dr. Amar Shah advised us MCU test and based on that he explained the problem and treatment for the same in detail.
We were completely satisfied with his explanation and were sure that now our son is in right hands. Dear Sir you did not get agitated with our repeated questions and you actually understand mental health of parents very well.
Dr Amar Shah and Dr Anirudh Shah operated Cystoscopy and treatment of the residual P.U Valve and Right Ureterostomy for our son. We saw all surgeries live on the TV Screen. No words to explain the number of successful surgeries done by him and Dr. Anirudh Shah every day with at most care and precautions.
We are also very thankful to all Nurses and staff members who take care of our son like their own child.
Cleanliness of hospital is up to the mark. We have not come across a single paediatric hospital with such high standards and facilities. Cost of surgery is very reasonable and transparent.
We will forever remain grateful not only because of your professional work but also for caring about your patient so much. Your kindness will always be remembered in our heart.
Regards,
Devansh Dave & Family