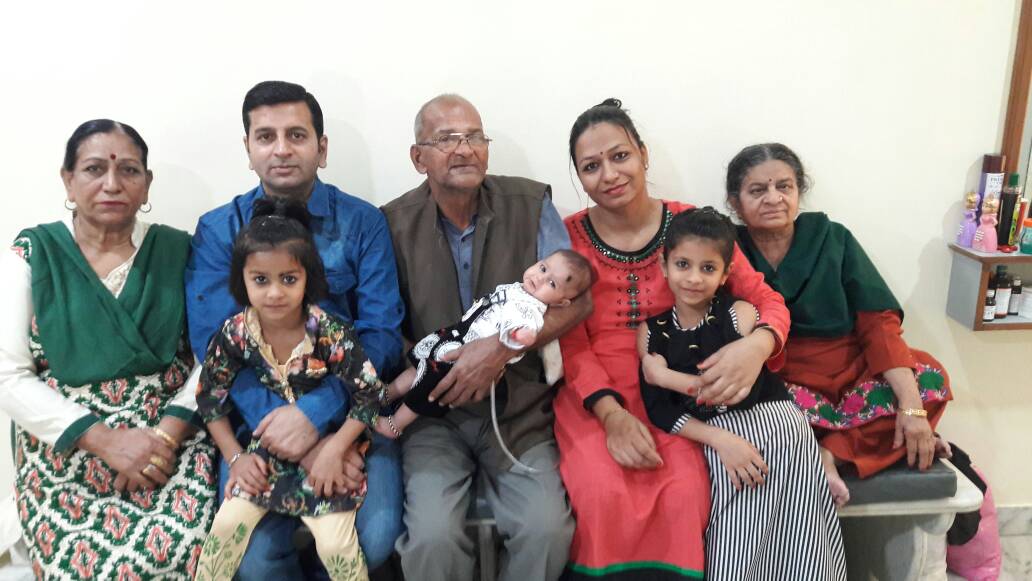 Today we are happy to see our 5 month old son Vakul pass urine normally for the first time since he was born.
We live in Tanzania and our son was born with posterior urethral valves (P.U.Valves). Due to the lack of sophisticated instruments and facilities, Vakul had an operation where a passage was made from his urinary bladder to the abdomen to pass urine. We were also informed that Vakul's operation would not be possible before the age of 1 ½ years. We had a very stressful time managing our son as he was getting infections again and again.
This was when my friend told me about Dr. Amar Shah and Dr. Anirudh Shah. I was told that they are the best pediatric surgeons and pediatric urologists in Ahmedabad. We spoke to Dr. Amar Shah many times and eventually felt reassured that our son will get successful treatment at Amardeep Children Hospital in Ahmedabad.
Today we can see our son and he is absolutely ok. Thank you very much Dr. Amar and Dr. Anirudh Shah Sir from the bottom of our hearts.
Hats off to you sir.
Kamaljeet and Saroj Sharma
Tanzania
kamaljeet@azpfl.com
vakulsharma06917@gmail.com