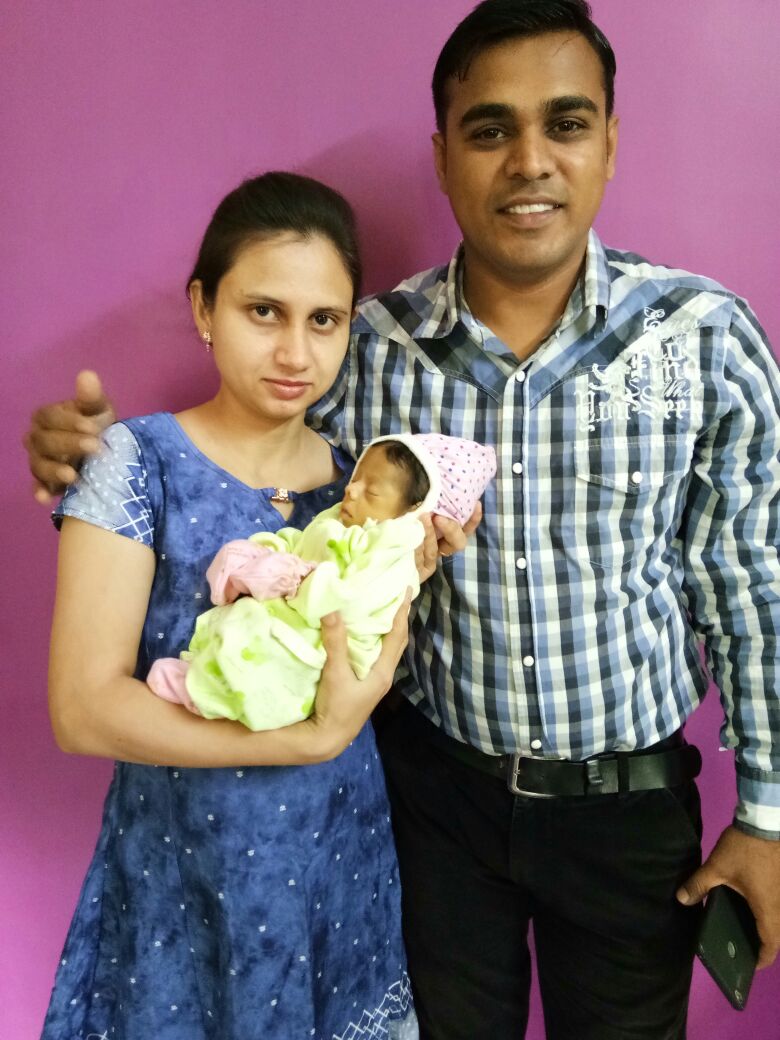 Dear Dr. Anirudh Shah, Dr. Amar Shah and Amardeep Hospital Team,
We would like to sincerely thank you for the successful treatment of my 18 day old son who was suffering from duodenal atresia since birth.
My son weighing just 2 kg had two failed surgeries in the first 10 days of his life and was in a very critical state when we first approached you. We felt reassured and confident that our son will come out of his misery the very first time we met you.
Not only did you take up the challenge of treating my son, but also did it with utmost sincerity and care. 
Today we are thankful to God and all of you for giving us the soul of our house…..my son 'Ethan'.  We shall remain ever indebted to you.
Thank you all once again.
Regards 

Mitesh & Akanxa Farmer
Parents
Baroda