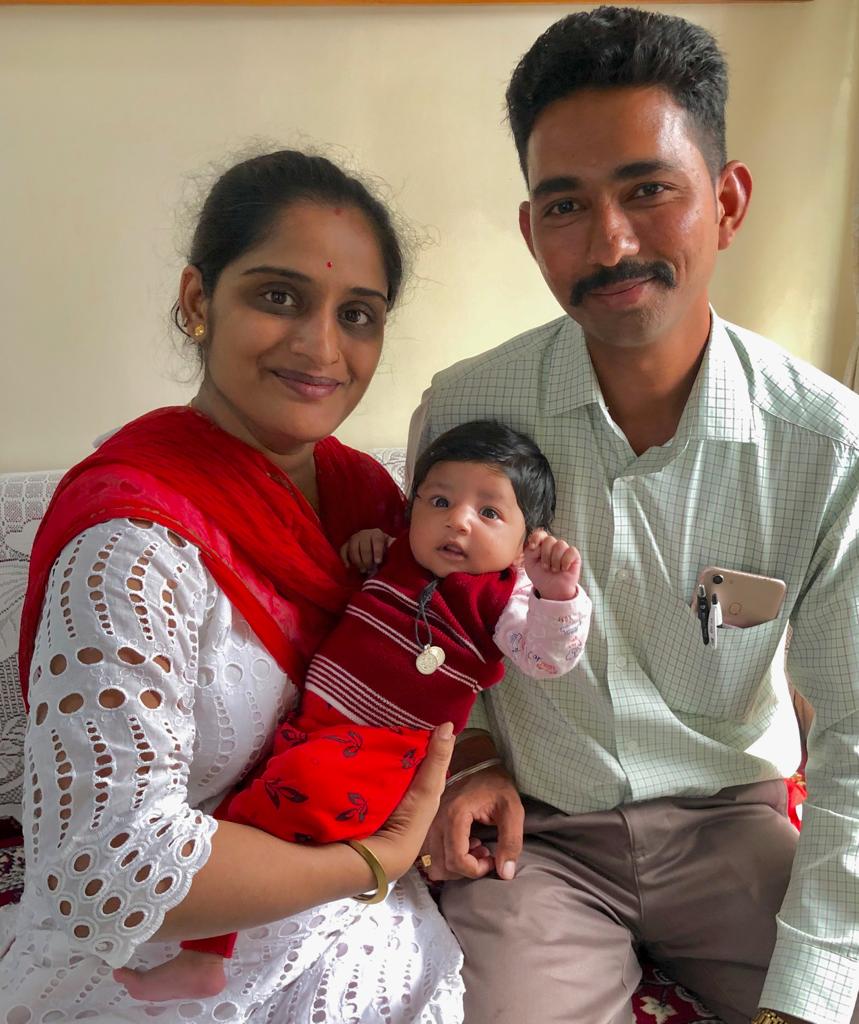 Respected Dr Sir
 Thank you for your tremendous skill in performing operation of my new born baby of 19 days. She had a blocked kidney. Your talent and caring manner is a credit to the medical profession. You are truly a lifesaver. Thank you, again.
Until now I associated the word Surgery with 'Misery'. After being under the careful watch of a doctor like you, I associate Surgery with 'Healthy'.
I will never forget the doctor who always smiles in the hospital room when my baby was admitted for an operation. Your bright area brings so much joy and inner healing.
I still remember the day when my baby was admitted to your hospital for surgery. It was one of the toughest times of my life. Your personal attention and kindness helped me overcome my fears about surgery. Thanks for your support! Doctor sir
And very good thing is that when surgery is going to be started and you and Shri Dr Anirudh sir asked us to go and watch the surgery on the television monitor.
I liked it because it was so clearly seen.
I and my entire family love you and hearty thanks to Shri Dr Amar sir, Shri Dr Anirudh Sir and Shri Nita Mam.
I didn't talk to her, but when we were standing worried, she told my father not to worry and to go in conference room and watch operation of my baby. She always laughs and makes the atmosphere cheerful and relaxed.
Thanks a lot to all the junior doctors who looked after my child during our stay at the hospital.
Again thank you so much to Shri Dr Amar sir
Jai Jinendra and Jai Shree Krishna
Regards,
Prashant s Sharma
Near Ambika Nagar,  Godi Road dahod 389151
saiaashish.travels@gmail.com