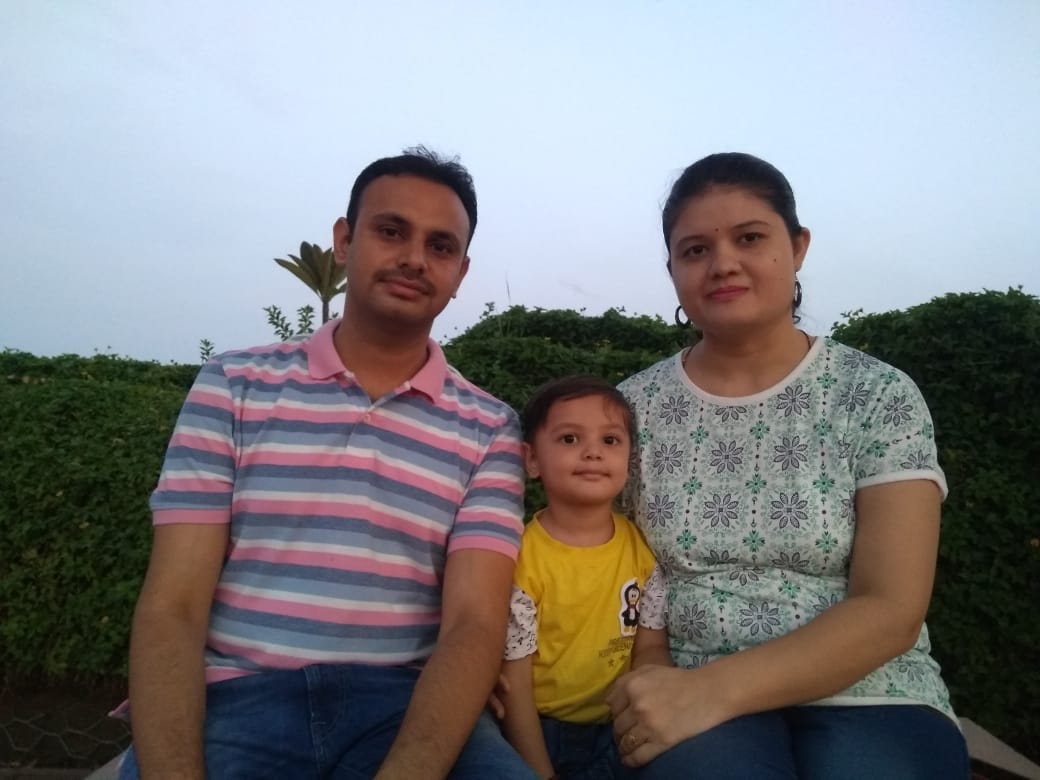 Amardeep Children Hospital – A Synonym of ' Dedication + Discipline + Determination '
A big thanks to Dr. Anirudh Shah and Dr. Amar Shah..
It is always difficult to search a good doctor… it will be more painful in case of Pediatric… you will always be in dilemma that which doctor is perfect for your kid.
It is all about our 3.5yr old kid Hetansh. He was suffering from Hirschsprung's disease. We live in Indore, Madhya Pradesh. At the age of 1.5 years Hetansh had severe constipation and start vomiting. We consulted a pediatrician and he suggested a barium x-ray and biopsy test. It is at this time that we got to know that Hetansh is suffering from Hirschsprung… we spoke to doctor that why him…? He didn't have any answers and told us that the cause of the disease is unknown and that it is just misfortune. We were suggested a laparoscopic surgery and removal of the diseased segment of the large intestine as the only cure for our child in Indore.
At first instance we were scared how a small kid will bear the pain of surgery but we didn't  have any choice and so we went through the surgery. After surgery for first fifteen days the child was ok.. but then he again developed constipation and started vomiting. We consulted with our surgeon in Indore and he told us that it's enterocolitis which may happen in some cases.  Hetansh was again admitted in hospital. Later,  we took him to Mumbai… consulted many top notch doctors and hospitals… but misfortune is still with us. Some doctors suggested for another surgery and some said to try regular washouts and enemas  and with time things would settle down. We agreed and went through the regress process of enema wash for almost 1.5 years. Sometimes we got the hope that  some good will happen but all our hopes vanished in few days.
At last we thought of Ahmedabad as the city and it's doctors posses good a very good reputation in medical field. We googled about the good pediatric surgeon of the city and here our misfortune turned in the Fortune. We got to know about Amardeep Children's Hospital. I fixed an appointment with Dr. Anirudha Sir (aka Dr. Dadu as per my kid) and met him with all the reports. I was very much impressed and feel relaxed after the consultation. He gave me contacts of some of his old patients. I also spoke with them. Later, I came with Hetansh and then Dr. Anirudh Shah and Dr. Amar Shah diagnosed him and told us that there is still some residual segment of colon affected by Hirschsprung's disease. This segment would need to be removed as that was the cause of Hetansh's persisting problems. He suggested a three staged surgery with a diverting colostomy as the safest solution for the problem.
Me and my wife were a  bit worried from another round of surgeries,  but the way both doctors explained each and every process to us… it releived our pain…the way they admitted the chances of complications which may occur after the surgery… their honesty.. their way of handling worried parents and the feedback given by their patients boosted our morale and confidence and a feeling of good fortune started to build inside us. However, we were still a bit worried. We again went to Mumbai for a third opinion and spoke with a very senior retired pediatric surgeon in Mumbai (who served in Jaslok, Hinduja and Breach Kandy). He also referred us to Dr. Shah which was a really a big boost for us.
On April 18 the day had come for the regress of our restlessness, the day when the first surgery i.e laparotomy and colostomy was performed. The way the doctors, the nursing staff as well as the cleaning staff  behaved and responded to us, a feeling of happiness and relaxation started in our heart.
After the first surgery we had an intuition that Yes, this is the 'right place' and these are the 'right hands' for our child. We gave all our worries to Dr. Anirudh Shah and Dr. Amar Shah. In the postoperative period the way nursing staff cared for our child was unbelievable and we never thought that this type of trained and polite nursing staff we will get.
One of the most recommended and commendable feature of Amardeep Hospital is its cleanliness and discipline. You don't have to worry about your child's medicine. The nursing staff is very much responsible. When we saw the cleaning, no one can imagine such cleanliness in hospital. Whenever Dr. Amar Shah sir came on rounds it brought a smile on our faces and relieved all our worries. Whenever we saw Dr. Anirudh Shah sir our hearts said 'AB sab kuch Acha hi hoga ( Only Good will be Happen)'.
Now, its almost a month since all the three stages of the surgery are over. We are quite relaxed. There is no limit of words in which we can express our happiness.
Above all,  I will say If God exists on Earth in the form of doctors… yes it's Dr. Anirudh Shah and Dr. Amar Shah.  Thank you Sir. We will pray to God you that you be always blessed with all happiness…
Ravi & Neha Kashyap
Indore, Madhya Pradesh
 erravikashyap@gmail.com