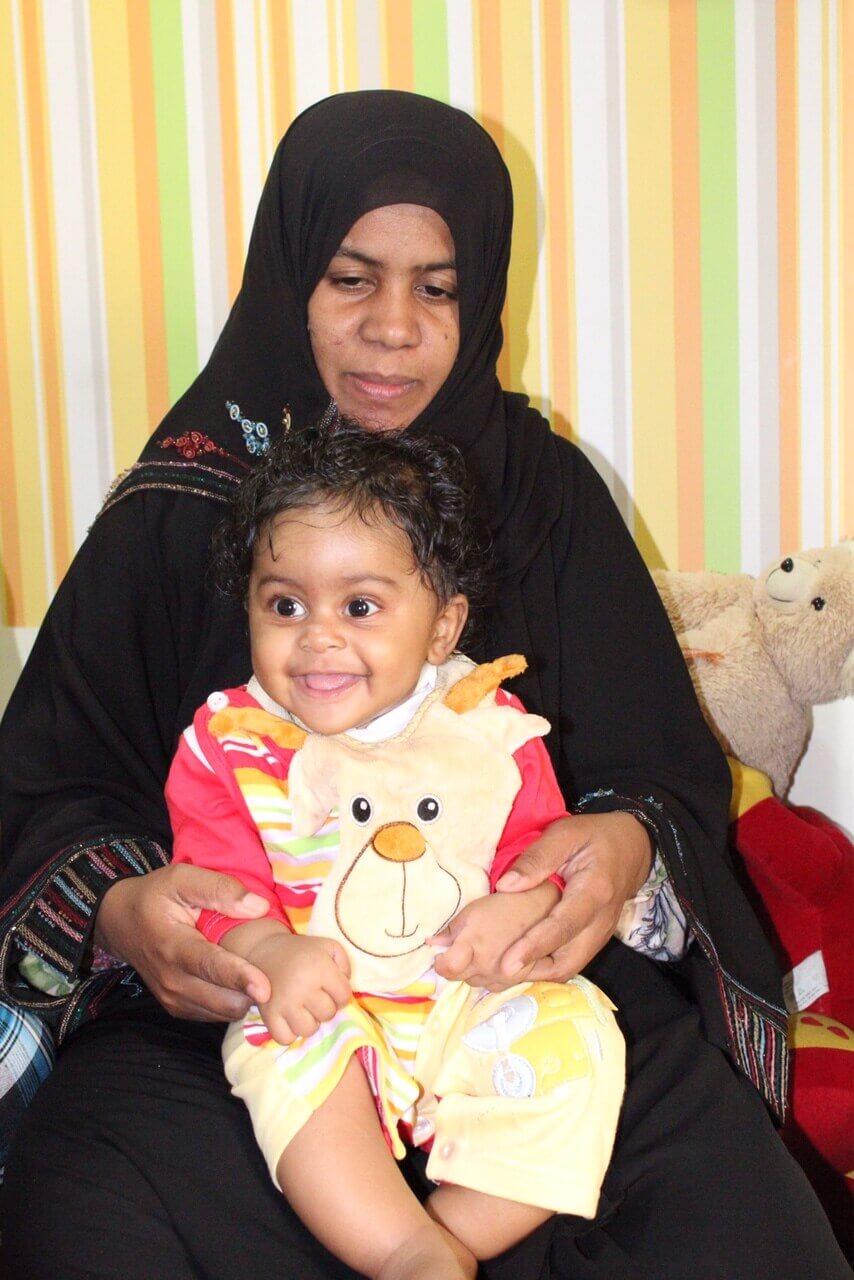 Our son Said Al-Musalhi had been diagnosed to have a cyst in the right side of the chest before he was born at Oman. The doctors did scans after his birth and again at 4 months and said to us that Said had a problem with a part of the right side of his lung and that will need to be removed.
A radiologist friend who had been trained in India told me about Dr. Anirudh Shah and Dr. Amar Shah at Amardeep Hospital, Ahmedabad. After sending them all the reports and detailed discussion about my child's details by email and over the phone with the doctors, we came to Amardeep Hospital in September 2013.
As per the doctors, my son had a cyst adenomatoid malformation in the middle part of the right lung and that needed to be removed. Said was operated for removal of the part of the right lung by key hole surgery (thoracoscopy) using only 5 mm instruments. The operation was successful and from the next day Said was as if nothing had been done with him.
For us being completely unaware of the geographical area, language and hospital, this was a blessing for our child and our family. Said was operated with the latest technology and he had a wonderful outcome.
We were very happy with care, hospitality and the treatment offered by the doctors and the staff at Amardeep Hospital. On the day Said was going to be sent back to Oman, we had a small party with the hospital staff and doctors to celebrate my child's successful operation and recovery.
We pray to Allah to give them more and more strength and success for doing good to all sick children who come to this hospital.
تجربة العلاج بالخارج كانت ناجحه لسعيد وأستفدنا من العمليه والعنايه كانت فوق المستوي ولقينا طيبه ونشكر الطبيب وكل طاقم العمل علي التعامل الطيب وحسن المعامله
I am sending some relent pictures of Said also
Salim Al Musalhi
Al Wasel – Bdyai, P.O. 15, Post 421, Oman