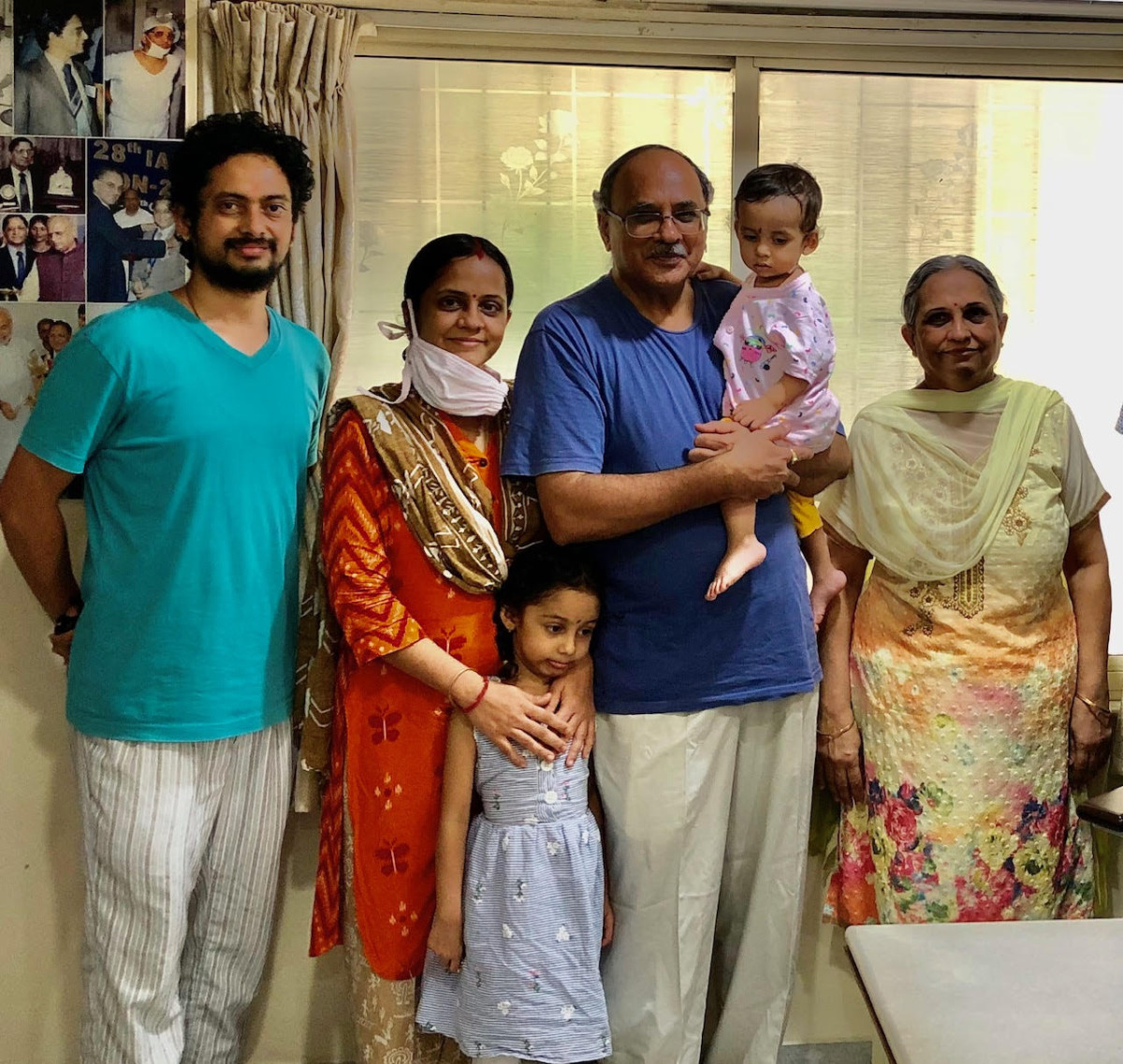 Happy Doctors' Day and thank you for saving our son!!
We thank God & Our Param Pujya Gurudev "Chandrabhanu Bhattacharya" and mainly the hands of God- "Dr. Amar Shah and Dr. Anirudh Shah" for swiftly diagnosing Intestinal obstruction, guiding us through the medical procedures, successfully operating and curing my son, Jyotishmaan Aathreya.
Our son was diagnosed with Congenital Diaphragmatic Hernia at birth and was successfully operated by one of the best surgeons of India: Dr. Robert Anthony Charles (Paediatric Surgeon, Bangalore). He had asked us to keep a check if ever in future he gets green vomits. In that case, we need to see a surgeon.
Currently we are staying in Ahmedabad, a few days ago, when we observed the same, we sought Dr. Robert's guidance as to whom we should consult. He advised us to immediately meet Dr. Amar Shah.
Overall, we had a heart-warming experience at the hospital with the Doctors, Sisters, Brother and the entire staff in the wonderful facility of "Amardeep Multi Speciality Children Hospital & Research Centre"
When our kids go through such serious conditions, the entire family goes through mental trauma (fear, confusions & apprehensions). Though we come from a doctor's family, even the small details matter the most. Right from the first glance at the hospital, to the smile on receptionist face and the continuous assurance with warmth of doctors and all the sisters till we get discharged, everything matters !!!
With a beautiful temple right at the entrance, we started getting the good vibes. Secondly, this facility is at its best for calmness, warmth, cleanliness and being completely kids friendly.
On meeting the receptionist Ms. Deepa and Manorama, their calm and poised approach before we met the doctor, made us feel a little better and comfortable.
Then we met two very kind gentlemen, Dr. Amar Shah & Dr. Anirudh Shah. Their down to earth, friendly and professional nature is the USP of this hospital. It made us feel completely assured that we are in the right hands.
With an unparalleled experience in paediatric surgery for 40+ years, Dr. Anirudh Shah guided us at every stage. Even a small 15 minutes talk with him post-surgery was way more than just information: he explained to us in detail what they did and how to be with the child in future. Observing both the doctors is a huge learning for us.
Now what can we say about Dr. Amar Shah? He is such a wonderful human being, witty and extremely caring. We feel he is one of the best paediatric surgeons of India. We clearly understood why Dr. Robert summarised in one line "I completely trust them".
Our experience with the scanning centre nearby for x-rays and sonography (Saimangalam Imaging Centre) with Dr. Ravi Gajjar and Chiraag was also good.
My wife and my father-in-law spent most of the time with my son in PICU where right from the way the nurse looks at the baby to the way the cleaner makes the bed, was a very comforting experience.
A BIG THANKS to all the sisters: Reena, Disha, Daksha, Bharti, Jyotsna, Lakshmi and Dharmishta who were on their toes to answer all my wife's queries calmly, made her feel comfortable, scolded when required (to handle son in better way) and were ready to help anytime. Their neat and clean uniform, pleasant dressing, neatly tied hair, experience in the field to the way they cleared all our answers kept us at peace all the time.
Our heartfelt thanks to duty doctors Dr. Juhi, Dr. Pooja and Dr. Chirag for continuously checking on the details and monitoring my son's health.
Talking about the facility, it's a 5-story neat and clean hospital with very comfortable and well maintained rooms of different types for the families' stay. Centrally located and easily accessible from all parts of the city.
Overall, our experience with Amardeep Multi Speciality Children Hospital is ultra-positive, and has been a very good learning curve for our personal life. We shall pray to God to keep all of you blessed with the best of health and continue saving the lives of children in need.
Thank you everyone
Suhas & Anshu Aathreya
suhas.h.j@gmail.com